Recently I have taken to starting a little collection of PC Operating Systems, starting with Microsoft and IBM full retail boxed copies sourced from the wonderful world of eBay. I have started receiving these copies so I have decided to install them and do a review of the experiences of using them in modern times.
Windows 3.1
Released in 1992 Windows 3.1 was a minor update to Windows 3.0, mainly including Truetype font support and 32-bit Disk Access. It however has became the most popular pre-Windows 95 era Windows OS. I have only managed to get my hands on an OEM copy, so here are a few pics of what comes out of that package.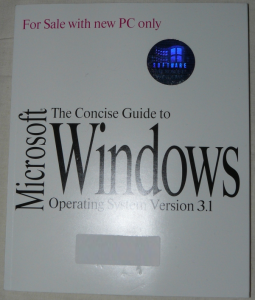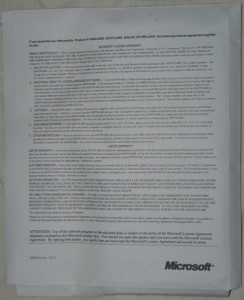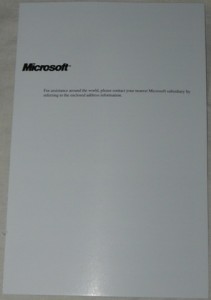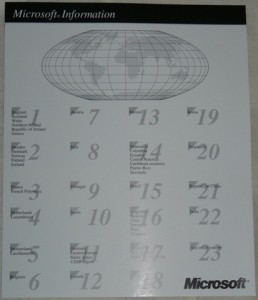 As you can see the manual isn't some small booklet like we get nowadays, it's a full instructional manual that will get you started off and guide you though a large part of using the OS. Not too much else here so we will move onto the installation.
Installation
I initially installed this on Virtual PC 2007, that was a big mistake, I don't know what was causing it but there were serious issues throughout the process, mainly with Windows 3.1 crashing and 9 times out of 10 simply not booting up at all, so instead I have moved over to VMWare 6.03.
Firstly setting up the virtual machine is easy enough, I made sure I set a few settings of my own but the rest of the settings were left at defaults.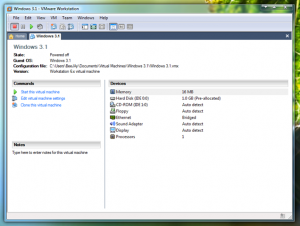 Now before the Windows 3.1 installation, we need to install Dos 6.22, this is fairly straight forward.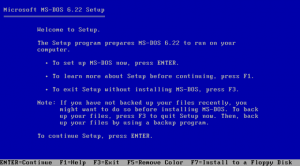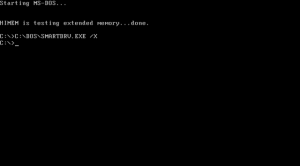 Well that was quick and painless, now for Windows 3.1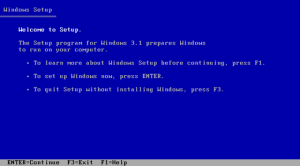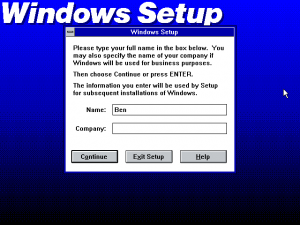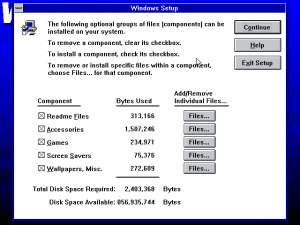 Windows 3.1 setup is fairly easy to go through, choosing the windows applications was also fairly easy as there was no chance of getting near the 1GB limit on the virtual drive, on top of this there's more customization here than in most of the Windows Operating Systems, notice by the next screen Windows sets up it's own settings in config.sys and autoexec.bat, but doesn't actually add itself to run at bootup, this was used to my advantage to do a bit of maintenance in those files.
Configuration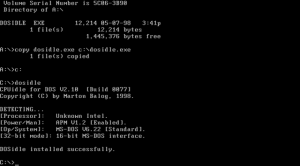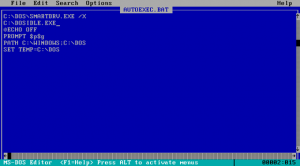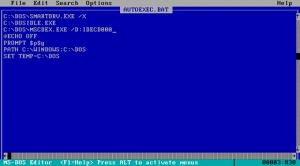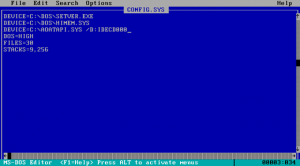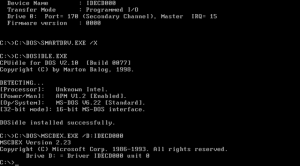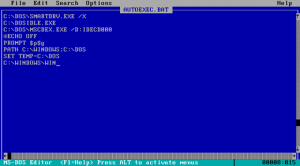 Firstly by default MS-DOS does not idle the CPU, resulting in high CPU usage for the PC running it, dosidle allows it to do this, adding it to autoexec.bat allows it to run at startup before windows. MSCDEX is the DOS CD management program, it must be setup in config.sys and autoexec.bat, what isn't shown in those pictures is the copying of the driver AOATAPI.SYS to the root of C:\. Once they were done, a quick reboot shows they are both working and windows is ready to start, adding win to autoexec.bat allows windows to start at bootup after MSCDEX and dosidle. I would later do a bit of editing of these files when attempting to get sound an networking working, as well as adding in of emm386 to config.sys allowing extended memory access (this was for networking using up what back then must have been ridiculous amounts of memory. Now to start Windows.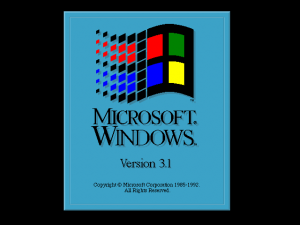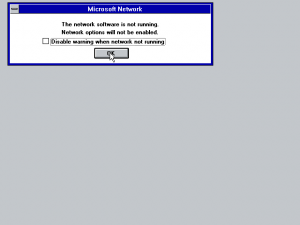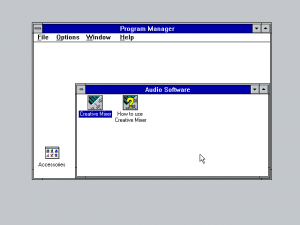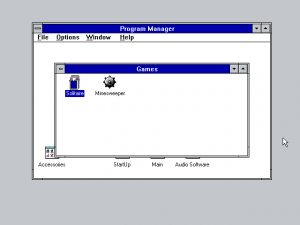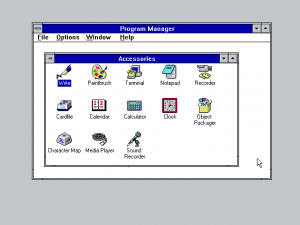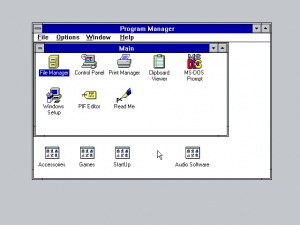 A whole 2 seconds boot time, that's something you just don't get with a modern OS, though it is running on something that would have been a supercomputer back then. I installed networking during setup however it requires a bit more than that to work correctly, Windows 3.1 didn't have the more sophisticated networking that Windows For Workgroups had, however did have the ability to browse shares though File Manager. As VMWare's virtual sound card isn't available in Windows 3.1, a setting change allows a Soundblaster 16 compatible virtual card instead, the installer is dos based and worked well, sound works correctly although apparently MIDI is not available. As of this stage Windows is up and ready for action, just to show that networking is working fine I installed the MS Network client for DOS.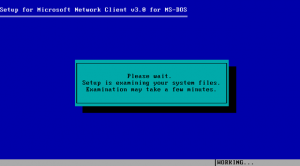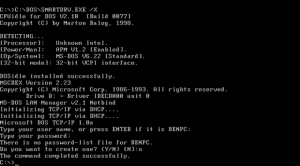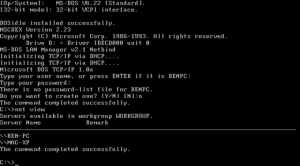 MS Network client installed the network card driver for VMWare as well as TCP/IP and the assorted tools we still use today. This is the second time I installed it, the first time it caused DOS to run out of memory and it couldn't do DHCP, I uninstalled it and set up EMM386 as I stated near the start, removed a few things and reinstalled it. NET VIEW worked correctly and if I remembered the right syntax for NET USE I would have possibly been able to map a network drive for use in Windows 3.1.
Conclusion
While I didn't install any other software, provided there were enough installed I would probably have been able to use it for most of today's activities, of course the obvious security issues and the fact that the last browser released for it can't display most websites today, if you're willing to do some serious coding I don't see what's stopping you.
Windows 3.1 always has it's place, mainly at the bottom of older games as a minimum system requirement, however it was quite powerful in it's day, the truth is it is incredibly stable and fast and when the main requirement is word processing nobody needed to go anywhere else.
Well that's it for now, I have another package here now so It's time to get started on the next part.